ブループリント
ブループリント
日本人メジャーリーガーの活躍でも話題になっている目標を書き出す事の重要性。
株式会社モノ・ブレインは、世界中の人の夢と目標の達成をサポートしたいという想いから「BLUEPRINT」をつくりました。
「BLUEPRINT」は大きな穴から常に自分の書いた目標が見える不思議なノートと手帳で、 自分で書いた目標がどのページからでも見えるので夢や目標の達成を強力にサポートし、実現へと導きます。
また、高品質で素材感のある選び抜いた紙の組み合わせで、表紙を開いた時の表紙と見返しの彩やかなコントラストも大切にしてデザインしています。
また、本文のグラフィックも使う人の感性を邪魔しないよう、絶妙な色の薄さと0.05pt単位で太さを変えて色校正をして仕上げました。
本製品の特徴である窓構造のデザインで「ノート」「手帳・スケジュール帳」「カレンダー」の3分野で意匠権登録をしています。
「BLUEPRINT」という名前は、本製品を使用される方々が、ご自分の未来を描く「青写真」となればという願いを込めてつけました。
https://blueprints.official.ec
https://www.instagram.com/blueprint_1020
Blueprints
The importance of writing down goals has become a hot topic in the success of Japanese Major Leaguers.
Mono Brain Inc. created BLUEPRINT to help people around the world achieve their dreams and goals.
BLUEPRINT is a mysterious notebook and organizer that allows you to always see your written goals through the large holes.
The combination of high-quality paper with a rich texture and the colorful contrast between the front cover and the back cover when the cover is opened have been carefully selected and designed.
The graphics in the text were also finished by color proofreading with exquisitely light colors and varying the thickness in 0.05 pt. increments so as not to disturb the user's sensibilities.
We have registered design rights in the three fields of "notebooks," "organizers/schedulers," and "calendars" with the design of the window structure, which is a feature of this product.
The name "BLUEPRINT" was chosen in the hope that it will serve as a "blueprint" for the users of this product to draw their own future.
目標達成ノート・夢実現ノート「BLUEPRINT」/128P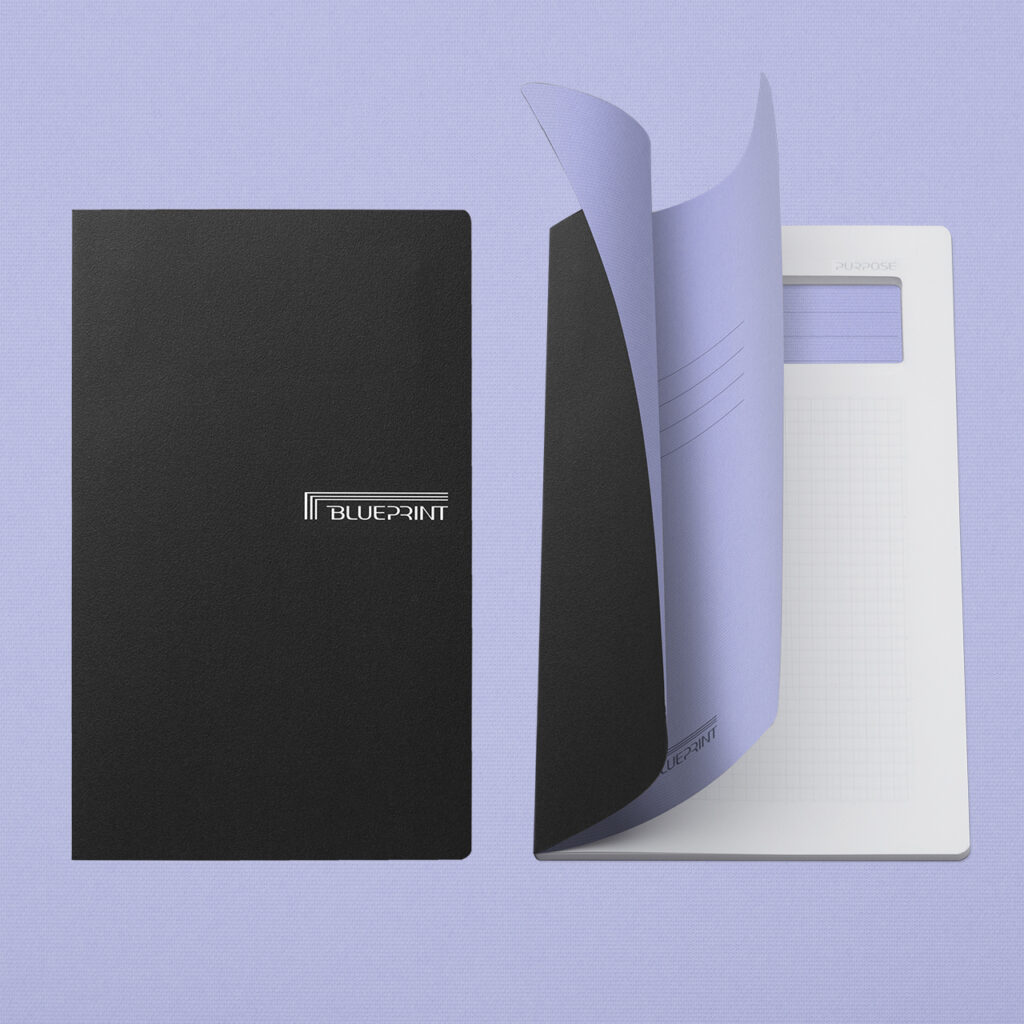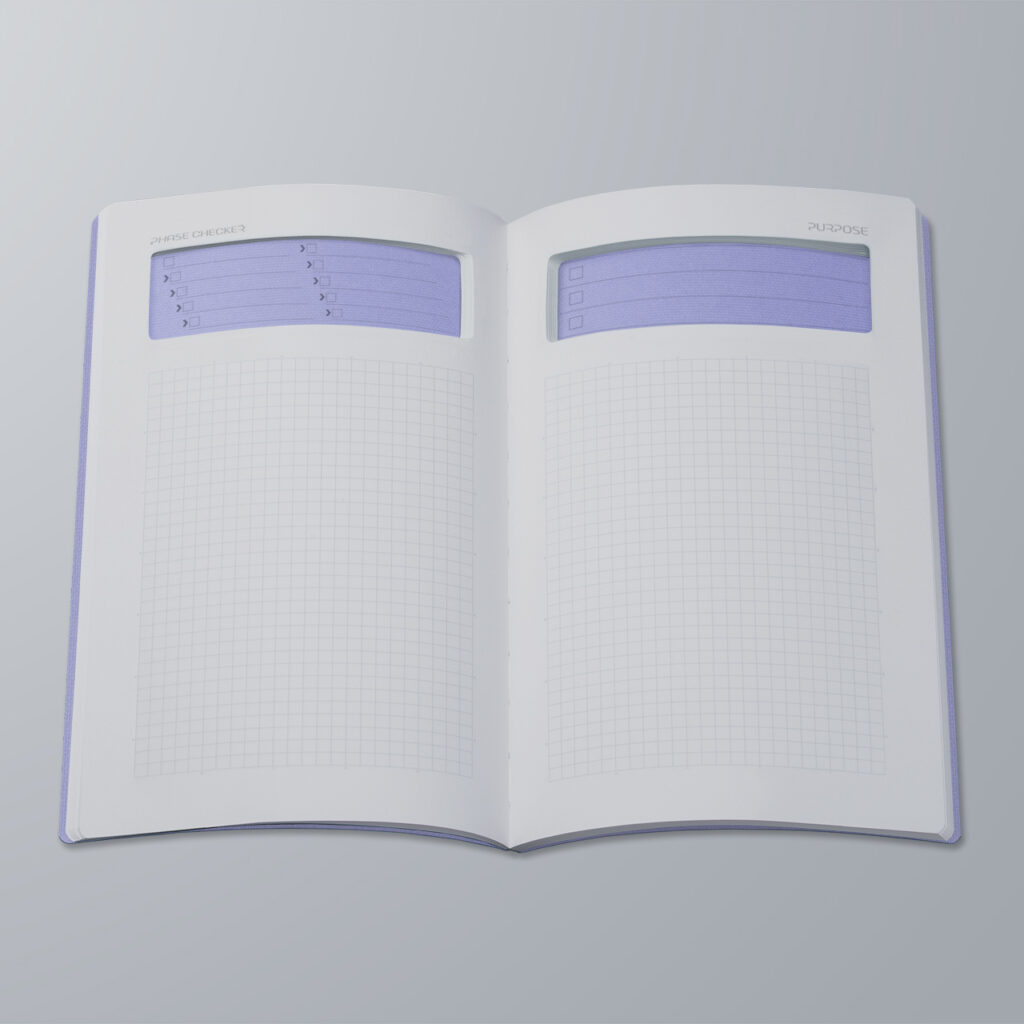 このノートには大きな窓穴がデザインされていて、ここに実現したい夢を書き込めば、
使用している間どのページからでもその決意が見えます。
常に目標を意識させ、モチベーションを高く保ち続けさせる事で、
研究開発やスポーツ、受験、資格、ダイエットなど様々な目標達成を強力にサポートし、実現へと導きます。
●サイズ:A5×B6(210×128×6)
●128P、糸かがり綴じ製本
https://blueprints.official.ec
Goal attainment notebook, dream realization notebook "BLUEPRINT"/128 pages
This notebook is designed with a large window hole where you can write down your dreams,
You can see your resolution from any page while you are using the notebook.
By making you constantly aware of your goals and keeping your motivation high,
It is designed to help you achieve your goals in research and development, sports, examinations, qualifications, dieting, etc., by keeping your motivation high.
Size: A5 x B6 (210 x 128 x 6)
128 pages, bound with thread binding
---
目標達成スケジュール帳・夢実現スケジュール帳「BLUEPRINT」/144P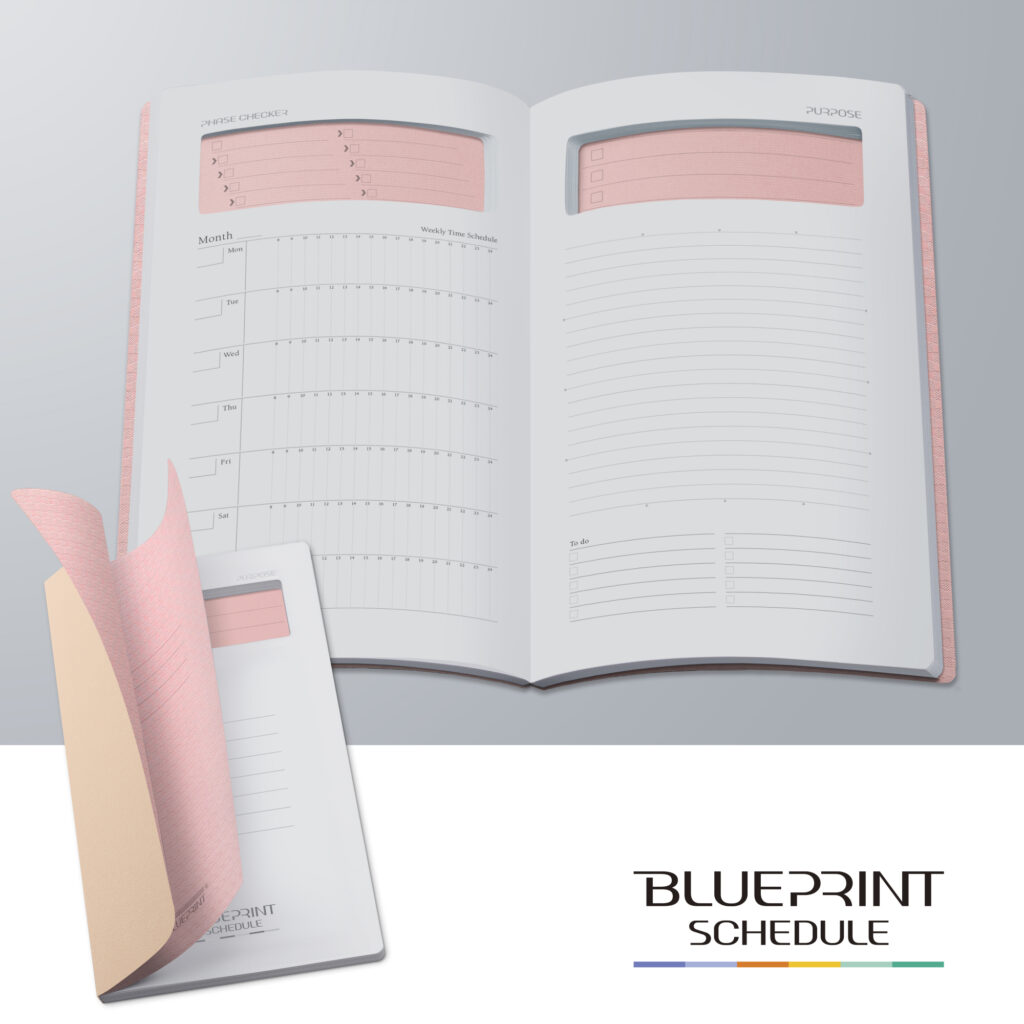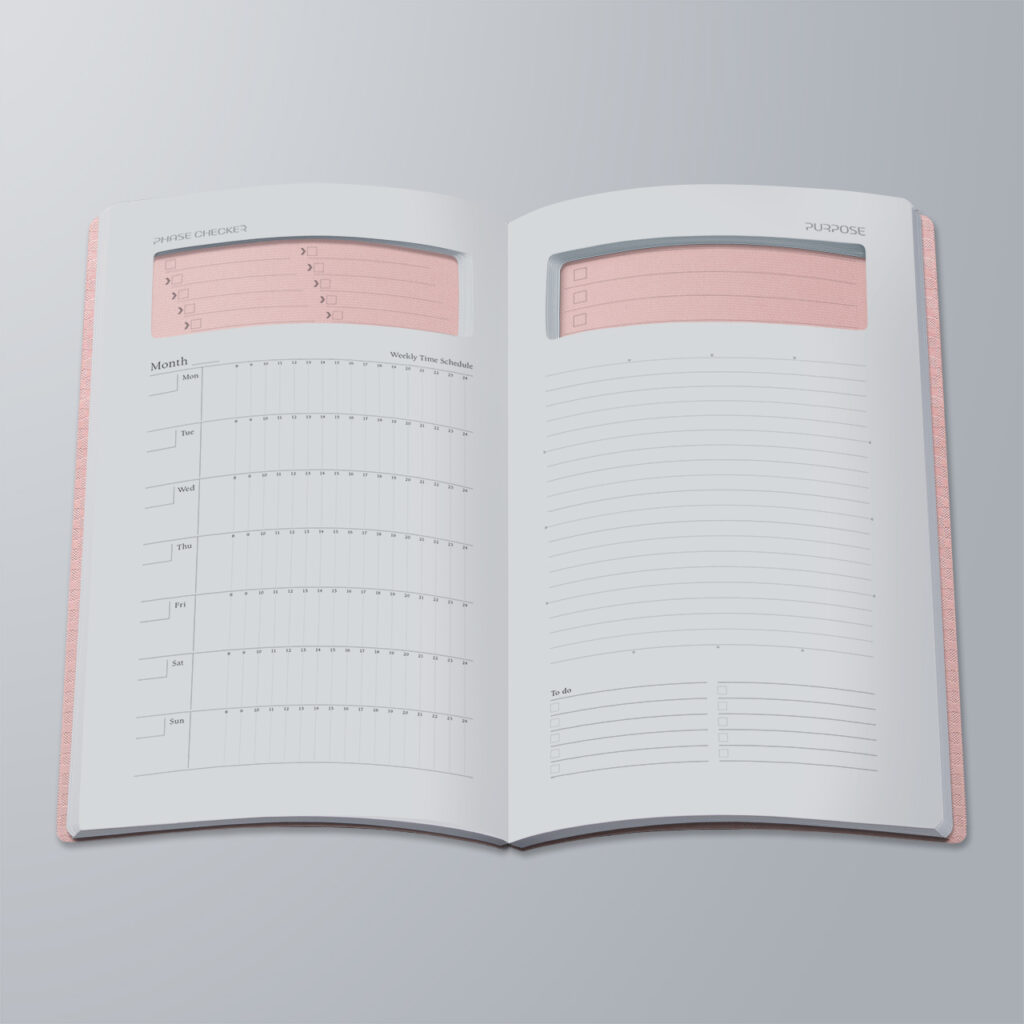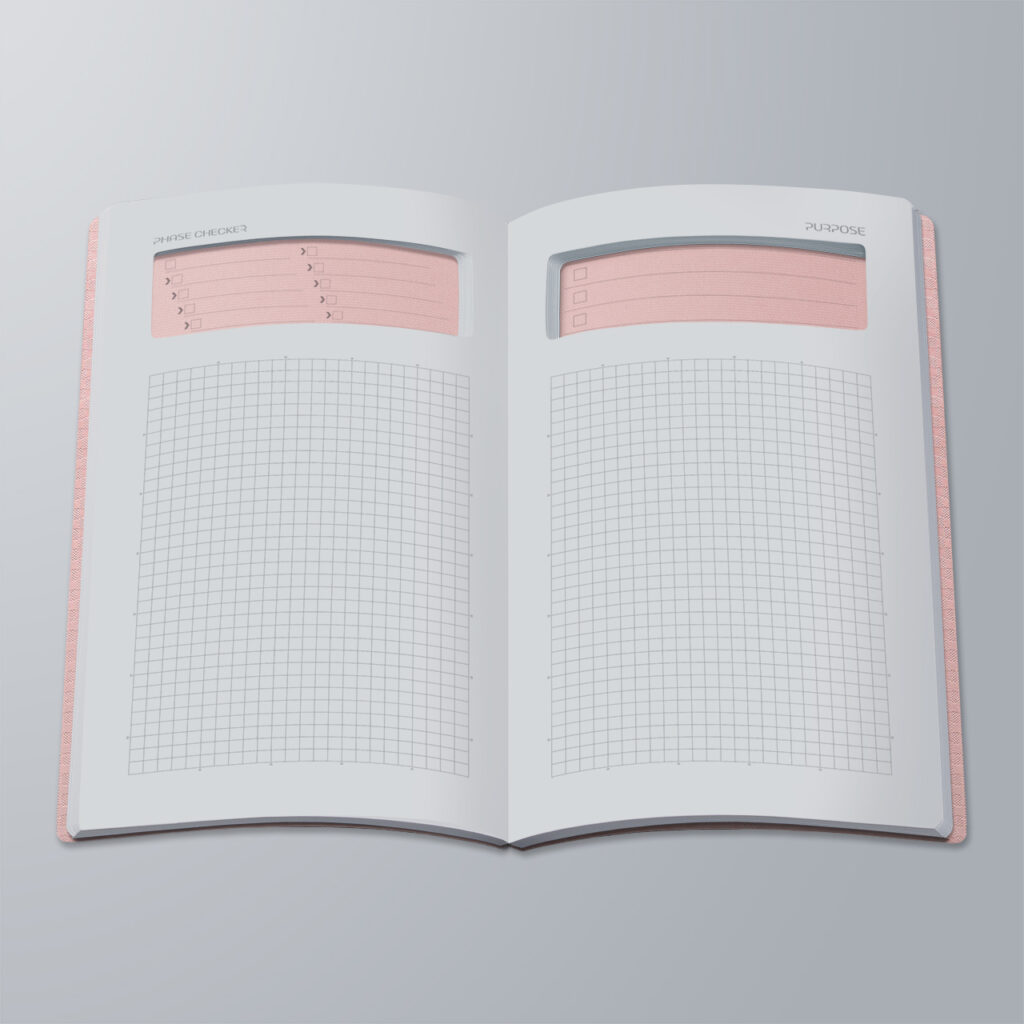 この手帳には大きな窓穴がデザインされていて、ここに実現したい夢を書き込めば、
使用している一年間どのページからでもその決意が見えます。
常に目標を意識させ、モチベーションを高く保ち続けさせる事で、
研究開発やスポーツ、受験、資格、ダイエットなど様々な目標達成を強力にサポートし、実現へと導きます。
●サイズ:A5×B6(210×128×6)
●144P(月間スケジュールページ:12ヶ月分=24P、週間スケジュールページ:54週分=108P、ノート:11P、しおり:1枚(目標を早く達成した場合などに、貼って目標を変更できます))、糸かがり綴じ製本
https://blueprints.official.ec/items/72214204
Goal Achievement Schedule Book, Dream Realization Schedule Book "BLUEPRINT"/144P
This notebook is designed with a large window hole, where you can write down the dream you want to achieve,
If you write down the dream you want to achieve, you can see your resolution from any page during the year you use the notebook.
By making you constantly aware of your goals and keeping your motivation high,
It is designed to help you achieve your goals in research and development, sports, examinations, qualifications, dieting, etc., by keeping your motivation high.
Size: A5 x B6 (210 x 128 x 6)
144 pages (monthly schedule pages: 24 pages for 12 months, weekly schedule pages: 108 pages for 54 weeks, notebook: 11 pages, bookmark: 1 sheet (you can paste and change your goals when you achieve them quickly)), bound with thread binding
---
目標達成スケジュール帳・夢実現スケジュール帳「BLUEPRINT」/144P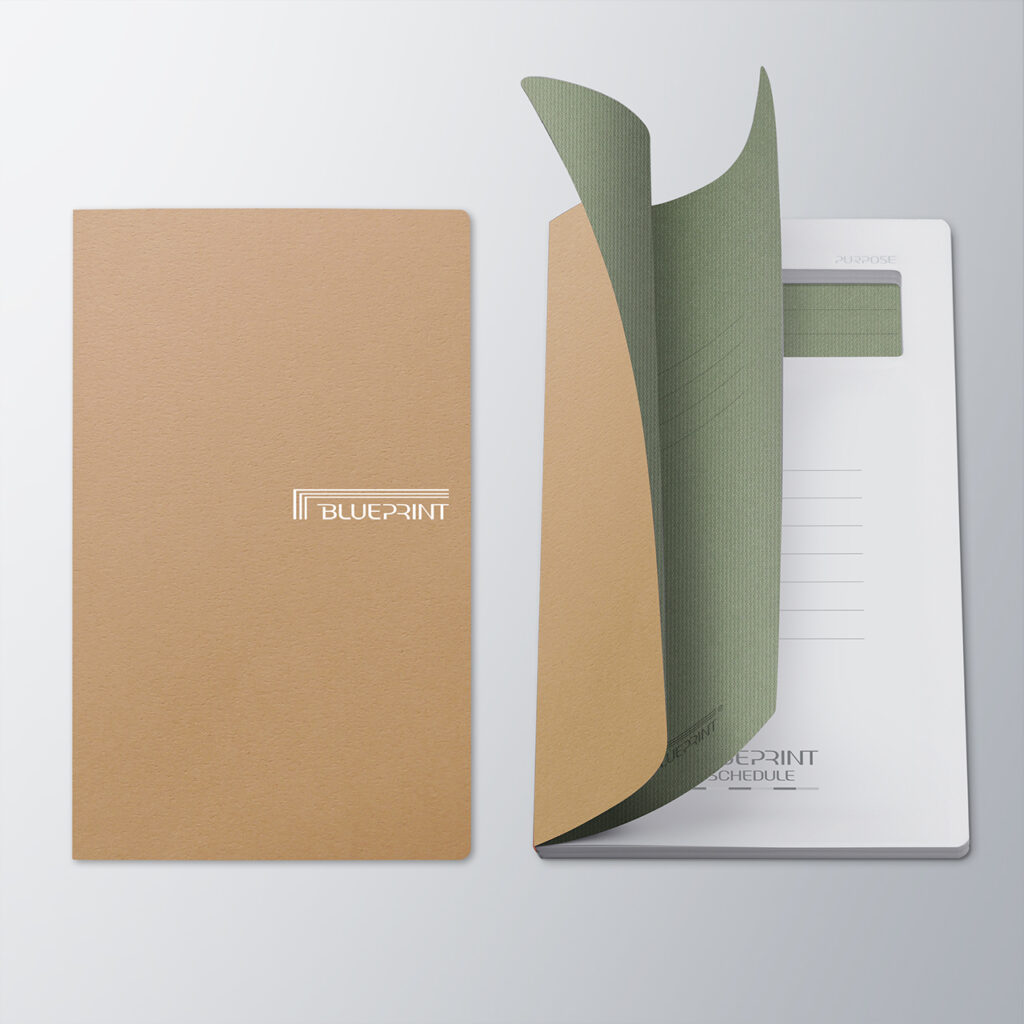 この手帳には大きな窓穴がデザインされていて、ここに実現したい夢を書き込めば、
使用している一年間どのページからでもその決意が見えます。
常に目標を意識させ、モチベーションを高く保ち続けさせる事で、
研究開発やスポーツ、受験、資格、ダイエットなど様々な目標達成を強力にサポートし、実現へと導きます。
●サイズ:A5×B6(210×128×6)
●144P(月間スケジュールページ:12ヶ月分=24P、週間スケジュールページ:54週分=108P、ノート:11P、しおり:1枚(目標を早く達成した場合などに、貼って目標を変更できます))、糸かがり綴じ製本
https://blueprints.official.ec/items/72214461
Goal Achievement Schedule Book, Dream Realization Schedule Book "BLUEPRINT"/144P
This notebook is designed with a large window hole, where you can write down the dream you want to achieve,
If you write down the dream you want to achieve, you can see your resolution from any page during the year you use the notebook.
By making you constantly aware of your goals and keeping your motivation high,
It is designed to help you achieve your goals in research and development, sports, examinations, qualifications, dieting, etc., by keeping your motivation high.
Size: A5 x B6 (210 x 128 x 6)
144 pages (monthly schedule pages: 24 pages for 12 months, weekly schedule pages: 108 pages for 54 weeks, notebook: 11 pages, bookmark: 1 sheet (you can paste and change your goals when you achieve them quickly)), bound with thread binding
---