Quarter Note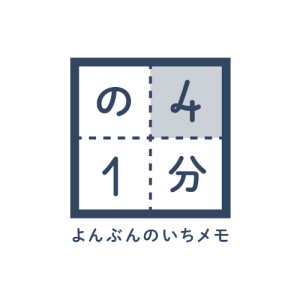 Quarter Note
The compact, easy-to-carry size allows you to quickly jot down inspired ideas. The most standard type, Slim Section, Slim Music Score with only two staves, A6 Section, and A6 Air are thin and easy to use. All of them allow you to tear off only what you need, store it, and share the information with others. The staff type is especially useful for all musicians, composers, arrangers, music teachers, and music stores.
Slim Section Paper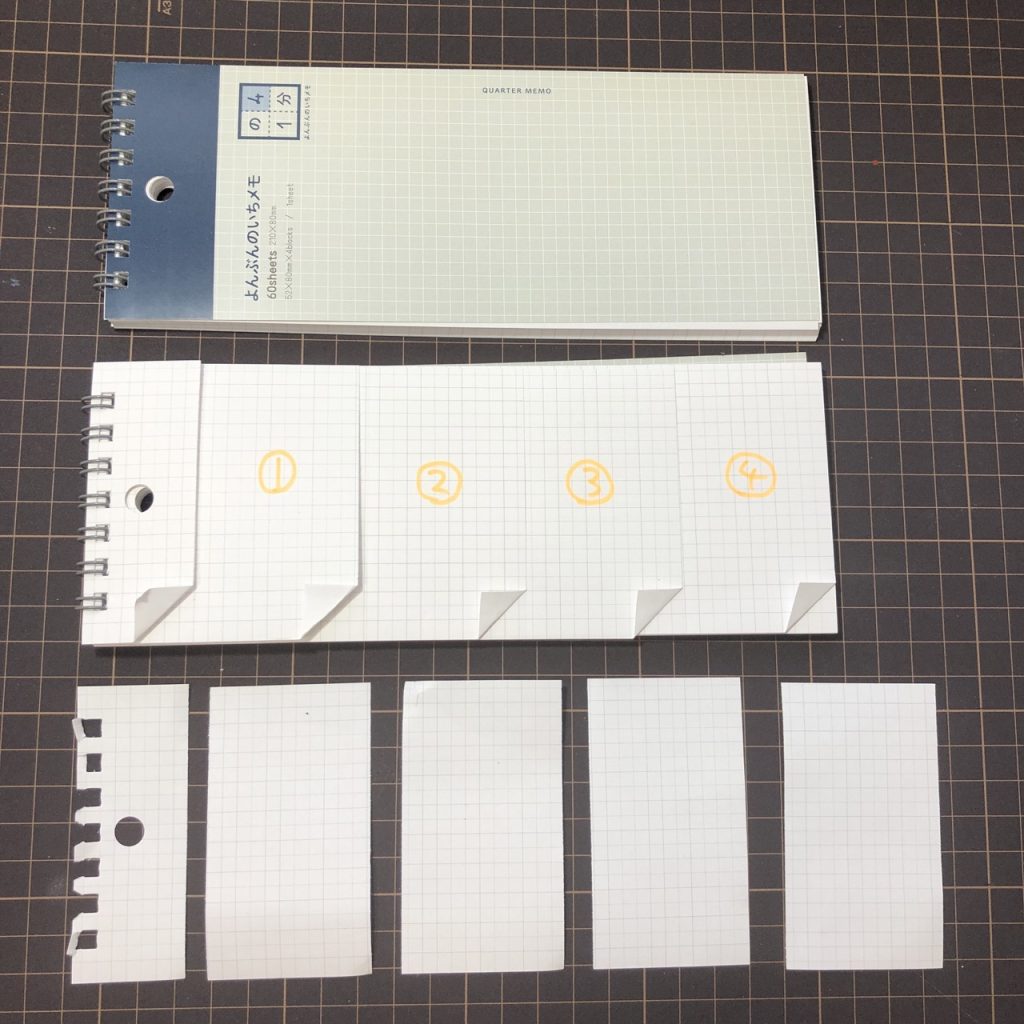 This is a horizontal memo sheet that is the size of a piece of chocolate. The page is perforated to divide it into four sections, so you can divide it into sections as needed. It is a reliable companion that you can use to quickly jot down ideas that come to you during coffee breaks or when you are enjoying a drink alone without missing anything. If you could borrow a little space from your table for this notepad, you will surely find it useful.
Slim Music Score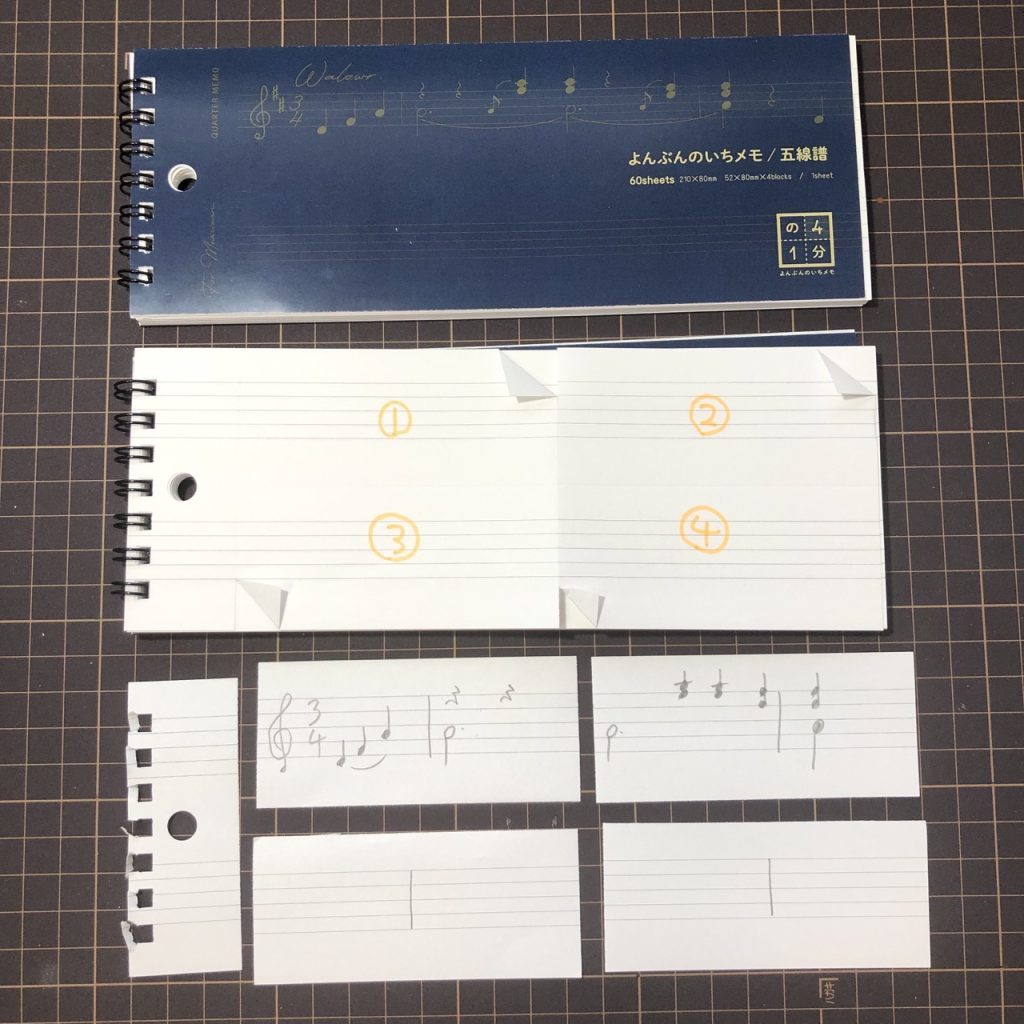 This is a best-size horizontal notepad with only two lines of music notation printed on it. The best-size notepad with two lines of staves printed on it allows you to create eight bars of free-form music on a single page. The page is perforated in a crisscross pattern and can be divided into two bars, which can be rearranged to get even closer to the best music. Rearrange the pages as you wish and create your best piece of music.
A6 Section Paper & A6 Plain Paper
These easy-to-use A6 size notepads are available in 4mm square or plain, and are perforated to allow you to divide them into four sections as needed. It is the perfect companion for your imagination. There is a hole in the upper right corner of the page, which can be used freely for hanging on an S-shaped hook or for storage. We hope you will find your own free way to use it.