PAPIER PLATZ
MASKING TAPE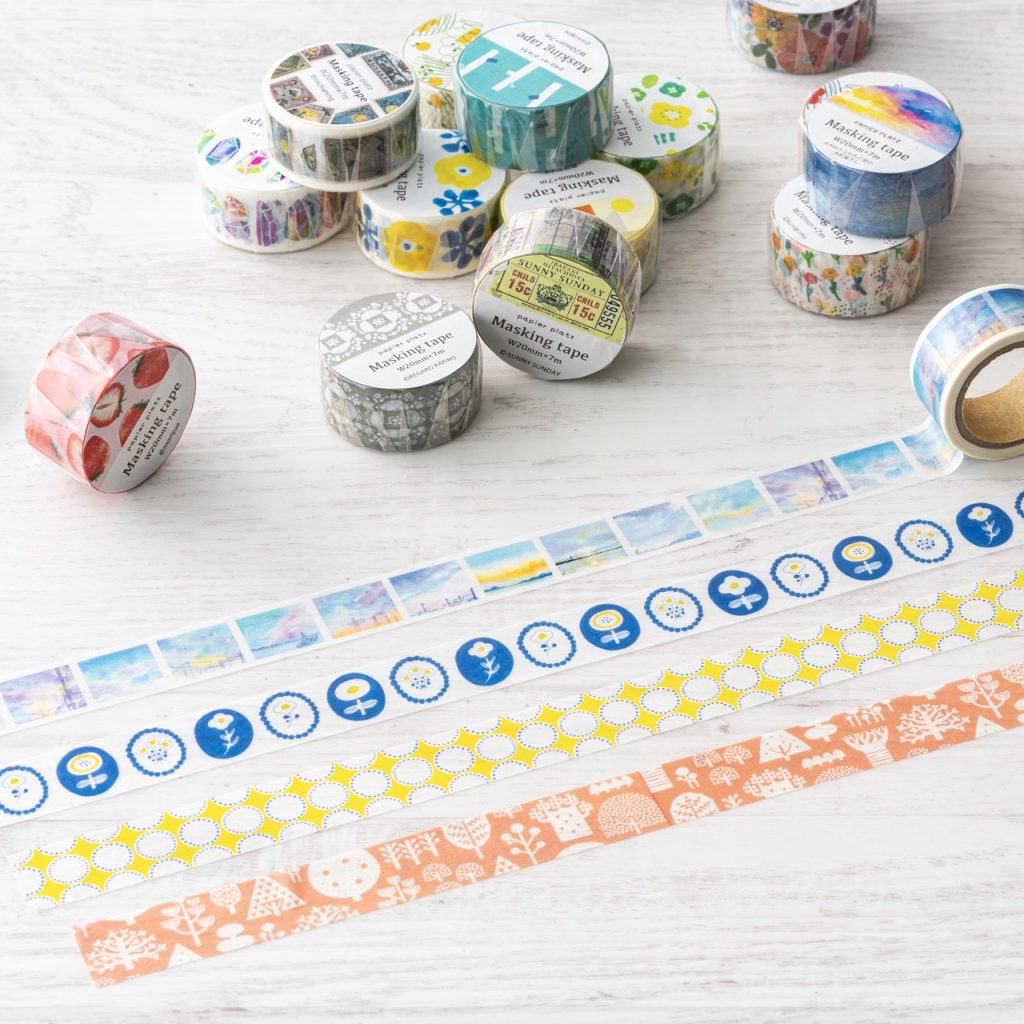 This tape is made of Japanese paper. The glue is weak adhesive so it can be applied and peeled off.
https://papierplatz.thebase.in/categories/1362032
Flake stickers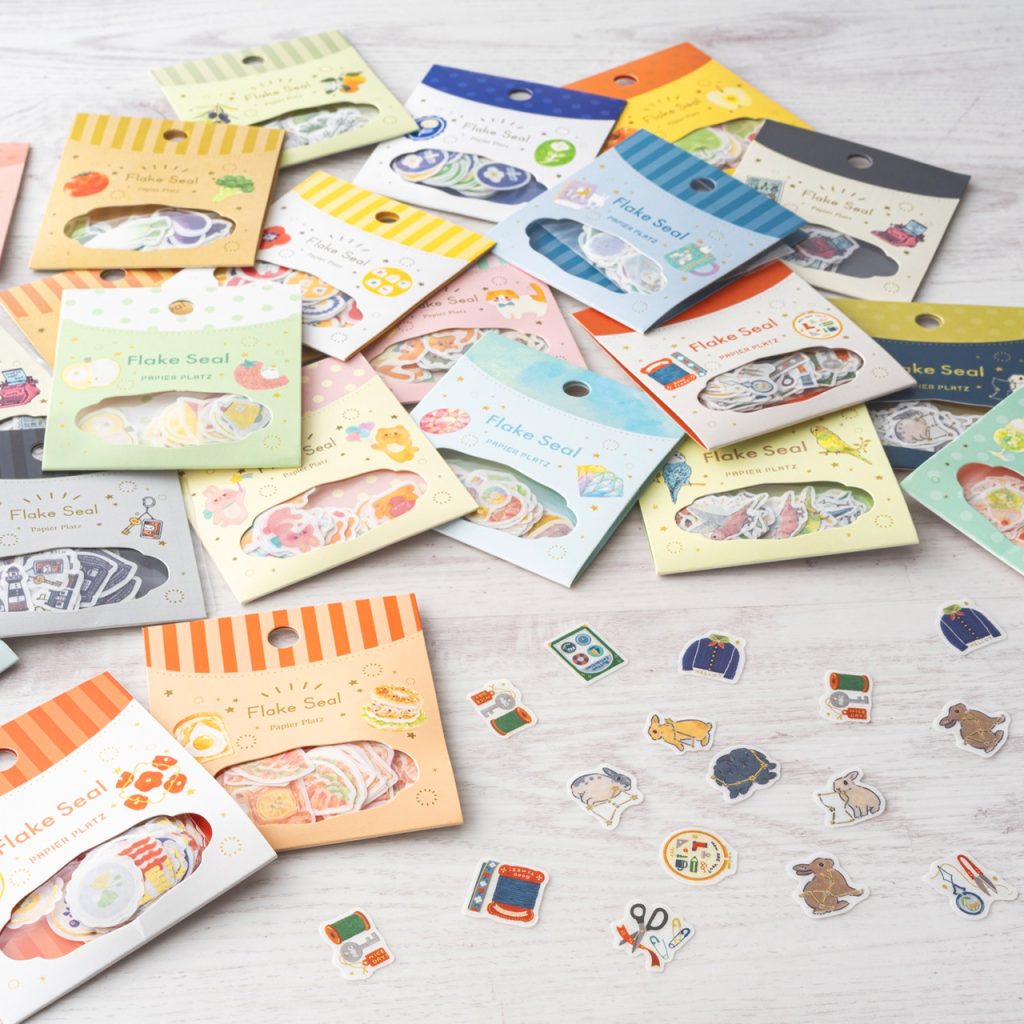 Contains 9 designs x 6 sheets (total of 54 sheets) of stickers made of Japanese paper with a size of about 2 cm x 2 cm. (54 sheets in total) are included.