Alisa&Akamegane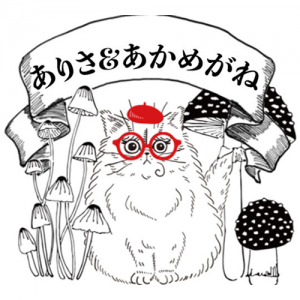 Alisa & Akamegane is a unit of two artists who create goods based on the world of a story featuring their cat, "Dali". Alisa is in charge of the fluffy animals, and Akamegane is in charge of the elaborate cityscapes and other details. Drawing Stamps" are stamps that specialize in drawing pictures. The designs include not only cute animals, which are the main characters of the picture, but also a wide variety of precisely drawn supporting characters, so even those who are not good at drawing can easily enjoy drawing pictures. Please enjoy the slightly mysterious world of a town where animals that are "not just cute" live among "mushrooms and plants that look like they could be in an illustrated book.
Town by the Lake complete box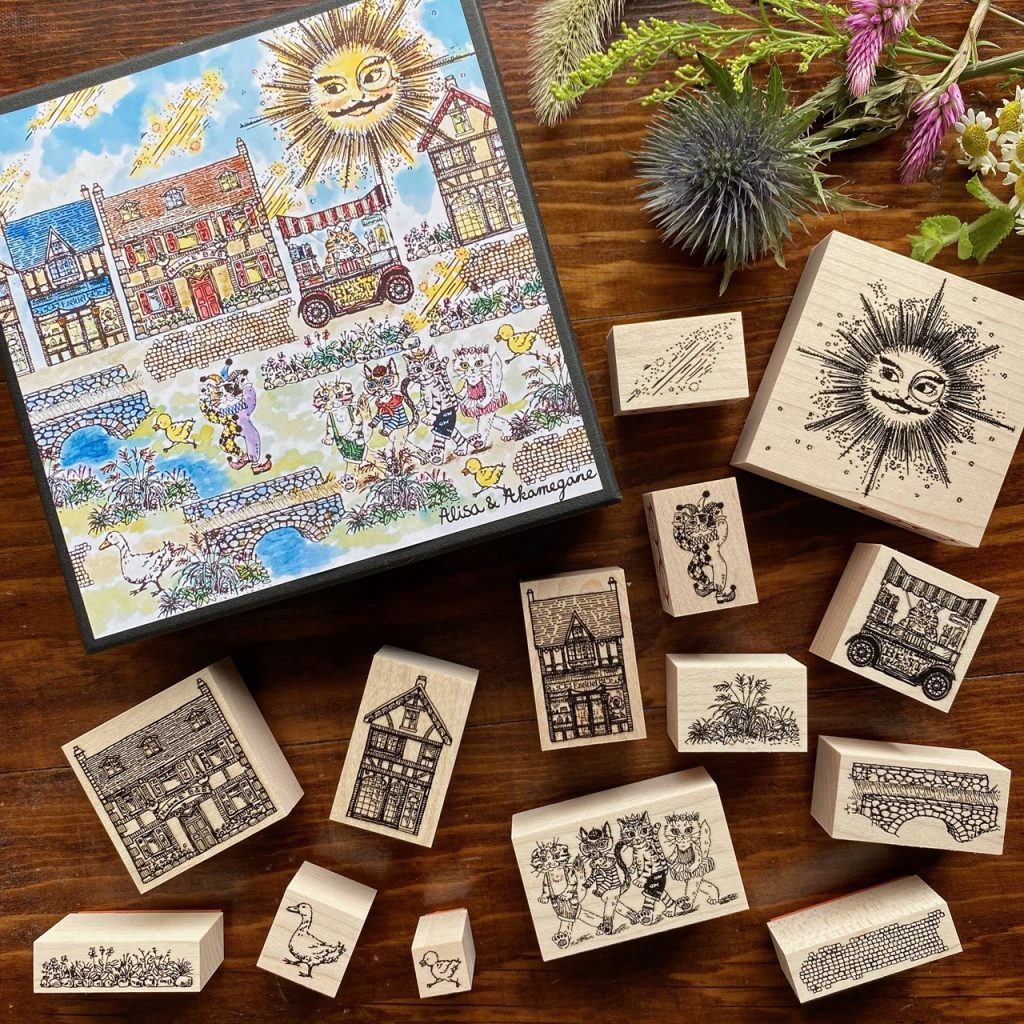 This is a small village with a population of about 8,000 along the lakeside. With 14 stamps, you can depict the lakeside village and its rich nature! Think of the stories you're going to tell, and try stamping them in different ways!
---
Chat noir papeterie 1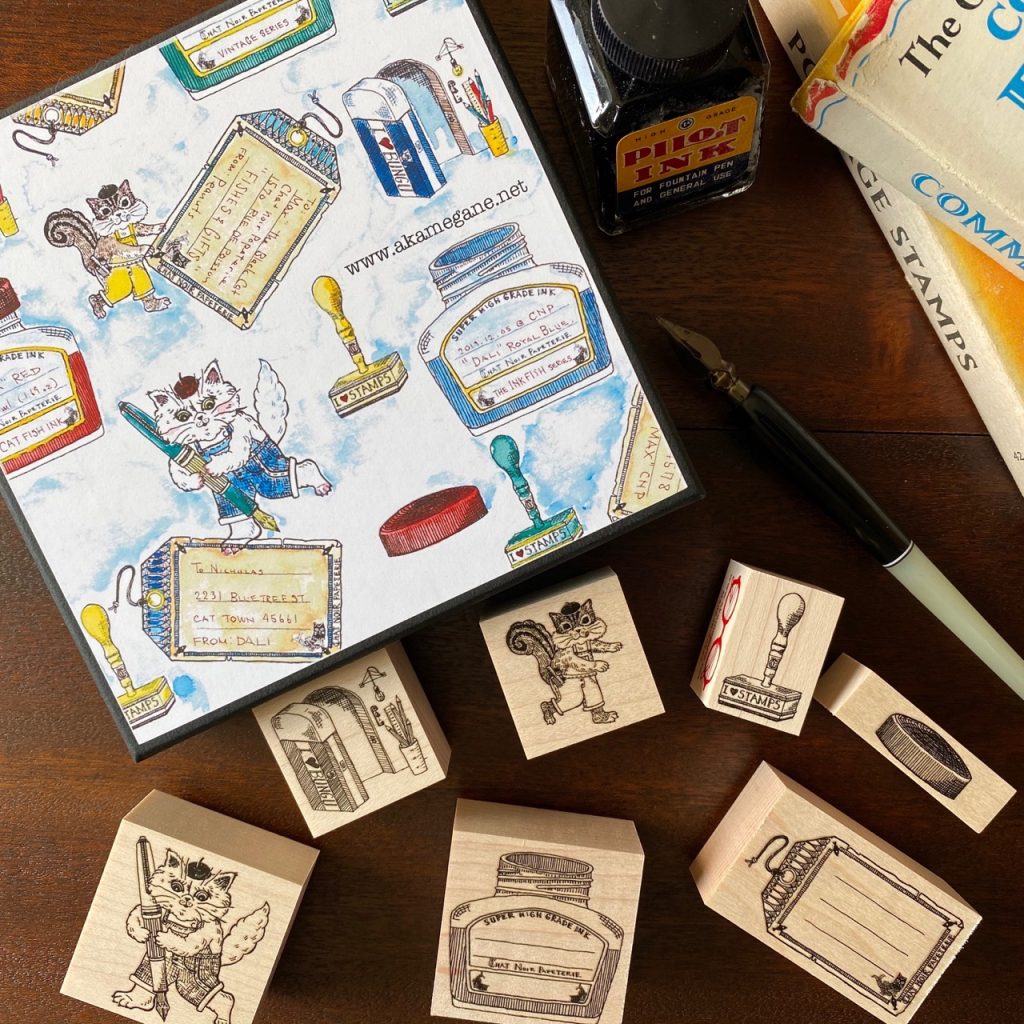 ""Chat Noir Papeterie """
In the town where Dali the White Cat and his friends live, there is a stationery store that has been around for a long time.
The name of the store is "Black Cat Stationery Shop".
It is a small stationery store started by the grandfather of the owner, Max's grandfather's grandfather, and his grandfather's grandfather's grandfather.
When you open the eraser-shaped door, you will find a lot of exciting stationery
The shop is filled with a variety of exciting stationery items.
Among them, Dali's latest favorite is a fountain pen that can be filled with various colors of ink.
He writes here, there, and everywhere.
Peanut the squirrel is busy taking his stationery from one place to another
He is very busy.
---
Mushroom day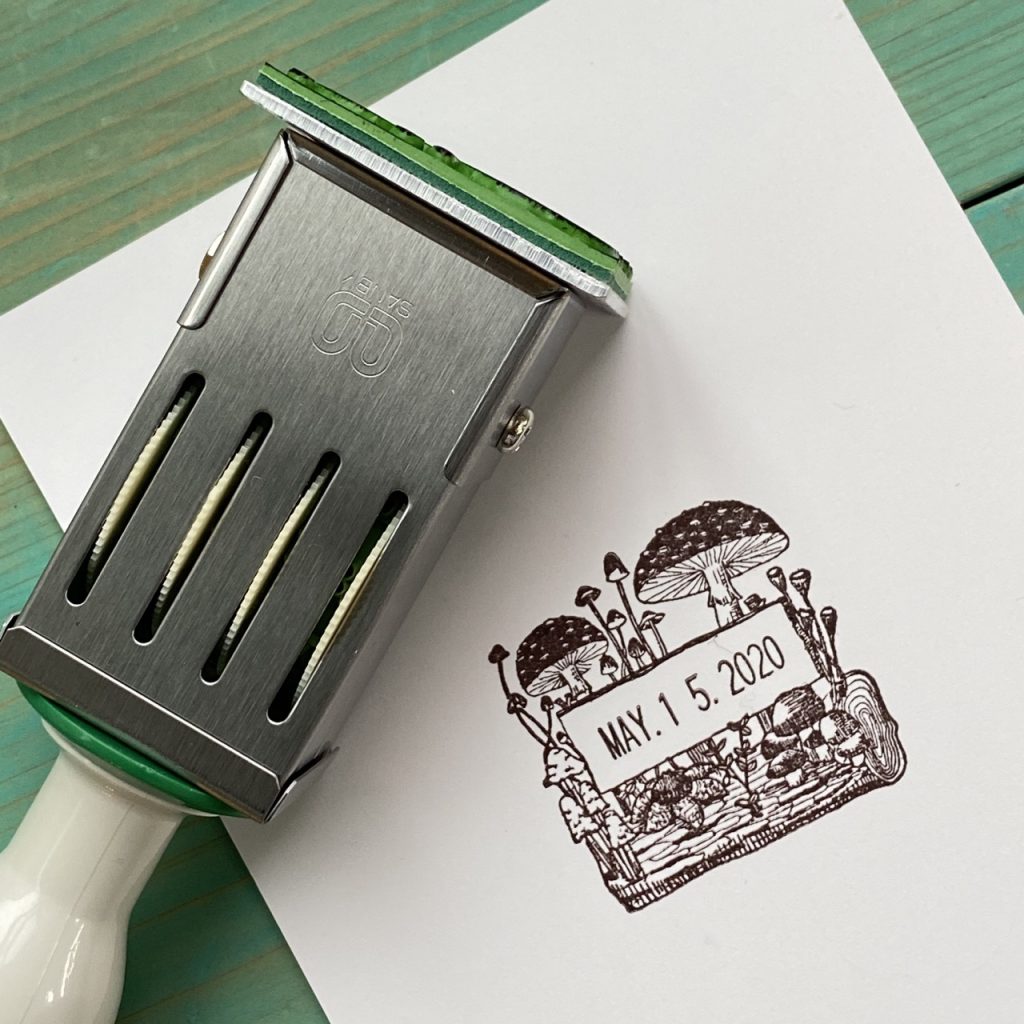 Lets make your journaling, lettering, and scrap booking full of mushroooms!
This date stamper can not only used on its own, but it could be arranged with our other stamps! Also a lot of fun to color them over with.